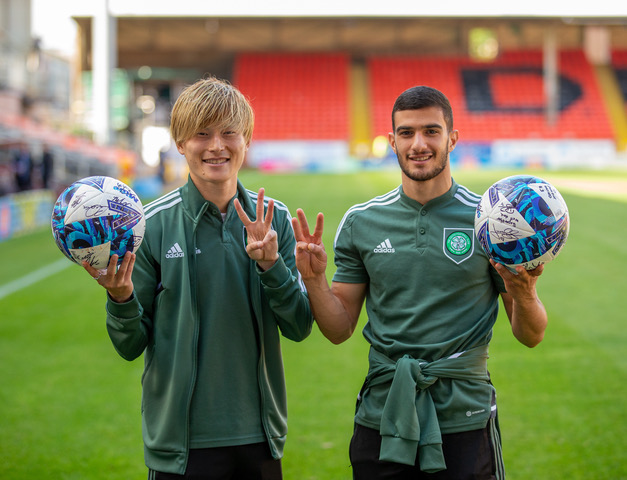 Sandman final grades – Celtic in Trannydice
FINAL NOTES FROM SANDMAN: CELTIC @ TRANNYDICE…
"We as representatives of the main roving assistance (eval) are thrilled to find that our CL opponents each have shipyards in their towns that we can hide in when looking at anything resembling a hard man in plastic.

"Likewise, our team will pay homage to the Tommy soldiers of the Great War era by serving as cannon fodder for the big guns. It's great to be a quintessential British club."

– Declaration of the onion bears # 26270800
ROXIE – 9/10 – The collective breath of the Celtic nation held as blood flowed. Just minutes into the game, the big Joe does what he does best with a brilliant double save only to be attacked by a hysterical climatic rampaging hipster who presumably thought an eighth had dropped his glove. Thankfully, he appeared to recover, if not fully – witnessing Starlord's anxious face as Joe yelled at him to keep an eye out for Luis Suarez and Pele throughout the second half.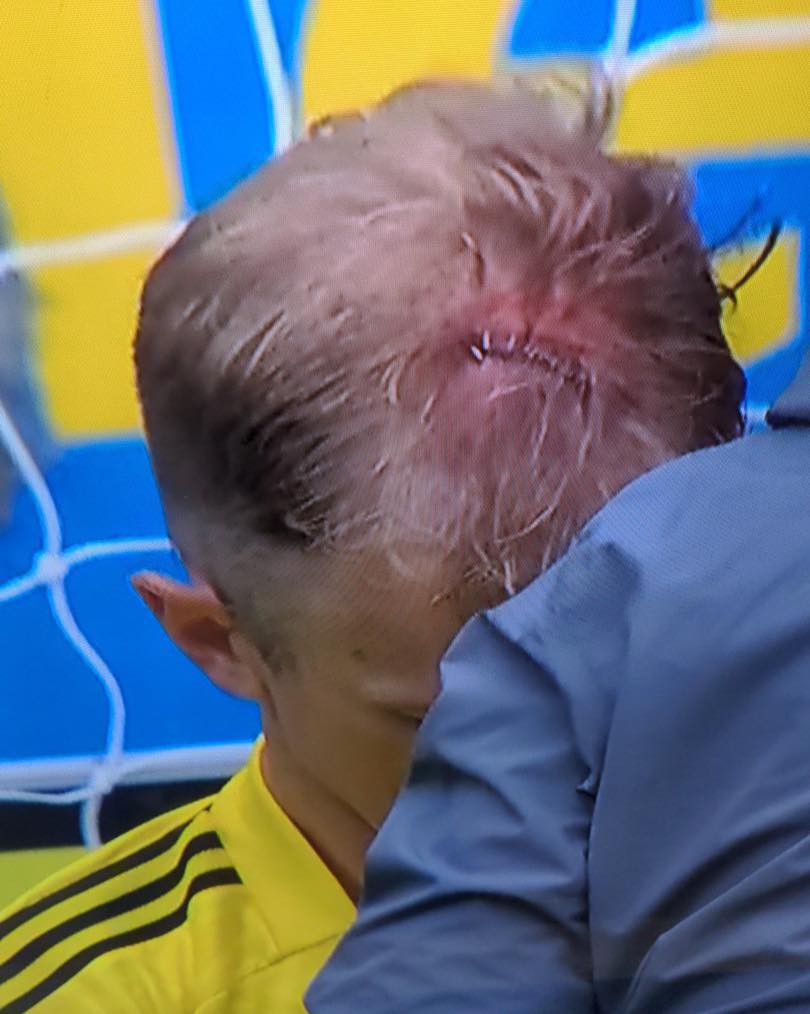 GREGGS THE BAKER – 9/10 – He laughed for 90 minutes against former zombie bomb prodigy, Middlefinger. Never troubled, nor did their goal when he laughed off a battered attempt to get on the scoresheet just for the yuks.
GET CARTER – 9/10 – Seemed confused that a fellow American would buy a football club and pay a deranged barber from San Francisco's Soma neighborhood to play in front. But Carter left the abuse to Starlord and continued with her standard security measures of keeping the door closed and striding out for fresh air when she
adapted.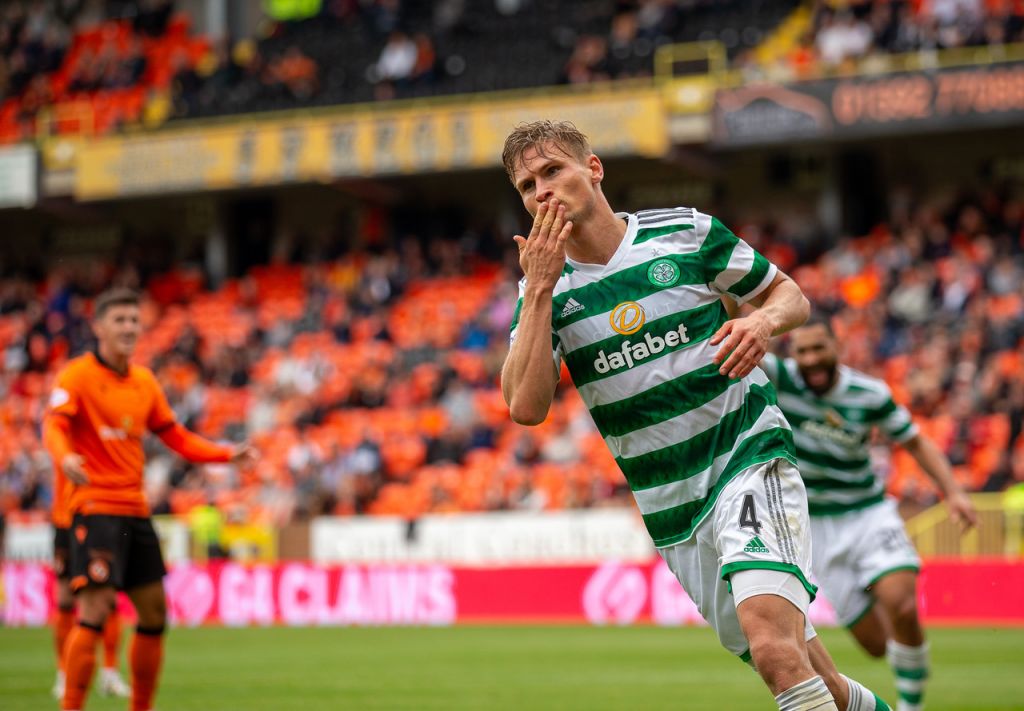 STAR LORD – 9/10 – Took time to remind us all of our mortality and notoriety with jaw-dropping ubiquitous early lapses, then delved into United's response to the next Karim Benzema, a certain Kaftan Felcher long-range beatnik who loves throw up his arms. Later, when the stoner disappeared, the human juxtaposition that is Star Lord confirmed that he was more deadly than Kyogo according to his one goal per game season stats.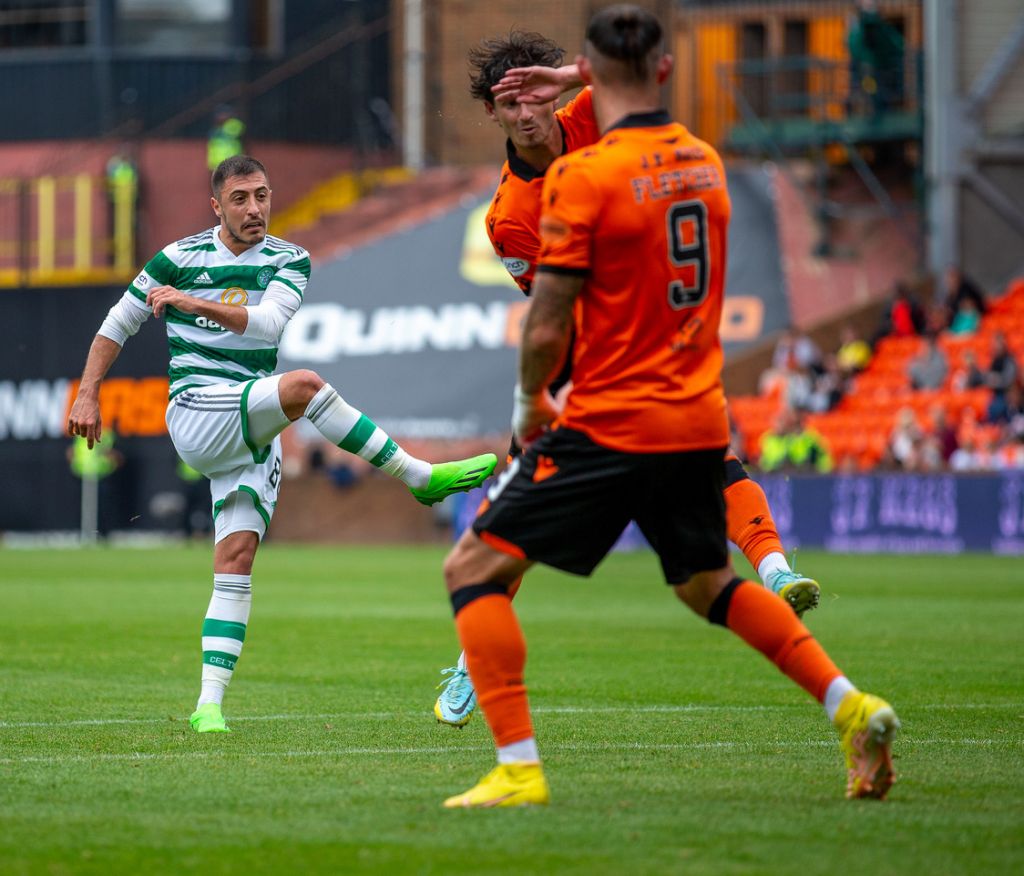 JURAN JURAN – 9/10 – Lennoxtown's special free kick was perfectly executed. Plus got his engine running early and this nonstop
the movement from the backcourt created avenues on the flank which we exploited well.
CALMAC – 8.9/10 – "Dear Santa…" And in his stocking was exactly what he asked for – Real Madrid. Exactly 4 months
early. The skipper therefore had two matches to refine his biological metronome before playing the game of his dream life. Today against proven European contenders, and a rebound match against Glasgow European charlatans Gretna next Saturday. This one, he went through in an almost usual way: controlled, efficient, composed and, if necessary, instrumental. Critic – failed to guide in the TENTH, thus missing the record badly and not getting my 20/1 goal bet 'Calmac from outside the box'. The bugger…
THE BUILDER – 9/10 – SMSM's current favorite topic "Sell A Bhoy" amusingly refuses to take the presser bait on EPL interests and leaves them frustrated as a skint Alfie in a Bangkok lap-dancing club ; "Each of you fifteen dalla. I have loved you for a long time. Me so HORNY. 'Sit down, Alfie, let the 'girls' do it…' So embittered hacks watch our diamond in the rough hone its gemstone status with each dazzling performance. The best word for today's football party of his gifted boots? 'Admirable'.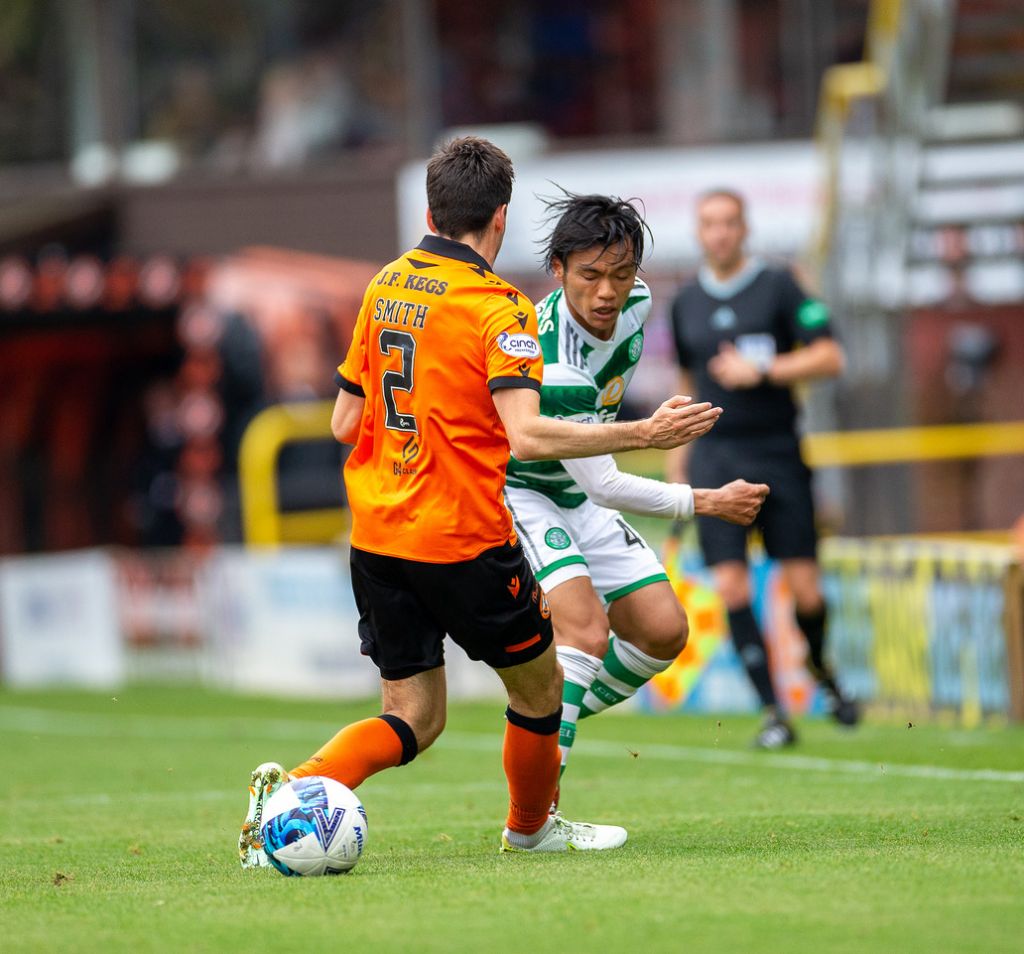 HAKUNA HATATE – 9/10 – Ping! A cross-field laser-guided humdinger from a pass to Abadass and I knew Reo's eye was in it. And United were down and out. His movement completed the passing range and some of his linking plays had plastic asses (like someone actually sits down at away games – Ed). Crisp, sharp and more to offer, soon…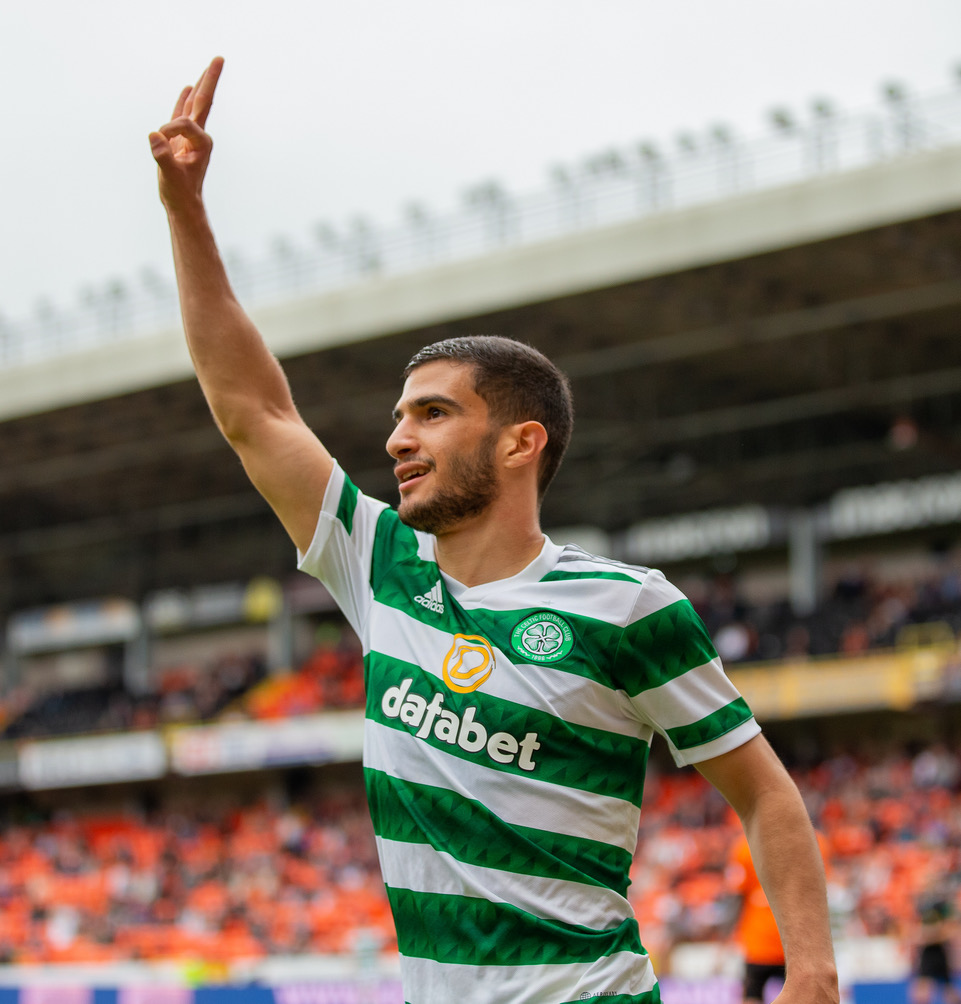 ABADASS – 9/10 – One chance, kid, so make sure you take it. He did it – 3 times. Maybe even more as he scuttled with frightening speed along the wing, restless, relentless. His hat-trick capper was the sweetest
of dinks and brought back the big smile we've been missing since his great pal Nir went away. Borna Barisic was watching this today.
From behind his couch.
Wear a diaper.
🗣️ "I'm really happy."

Player of the Match Liel Abada reacts after scoring a hat-trick in Celtic's 9-0 win over Dundee United 🎯 pic.twitter.com/dczc1Z29g5

— Sky Sports Scotland (@ScotlandSky) August 28, 2022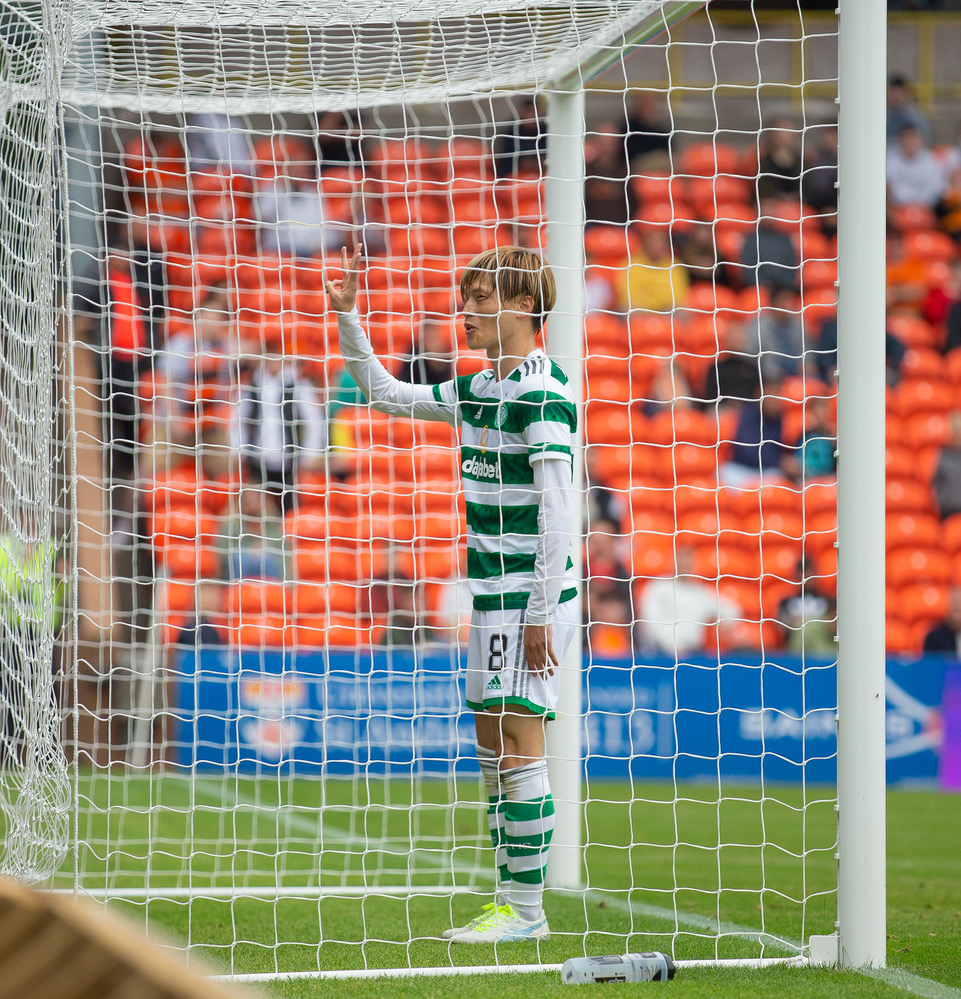 MR.KOBAYASHI – 9.1/10 MOTM – Sharp as a katana blade, deadly as any tachi or tanto forged and bent by the legendary Gorō Nyūdō Masamune; our own Japanese pioneer becomes a legend. An incisive finish to start the day's slaughter, a breathtaking finish to take it up a notch and a typical finish to complete its hat-trick, born of instinct and common sense. Save it midweek. Unleash a fit and endemic Kyogo on the Hordes of Hell next Saturday; I will look for it
popcorn in it.
NOTEBOOK – 9/10 – Where were you ? I spent the first half composing a new hit, 'Don't Wake Me Up, I'm Watching Kyogo' before appearing to turn United's insecurity into terror with our fourth. Thereafter, barely forced to do much more than stay wide and fidget a bit to keep their defense bubbling; literally.
UNDER :
LORD KATSUMOTO – 9/10 – What, that's not honorable of the Home Army. I will strike them harder by helping them deliver a fatal blow, so that they learn what true sacrifice is for their people.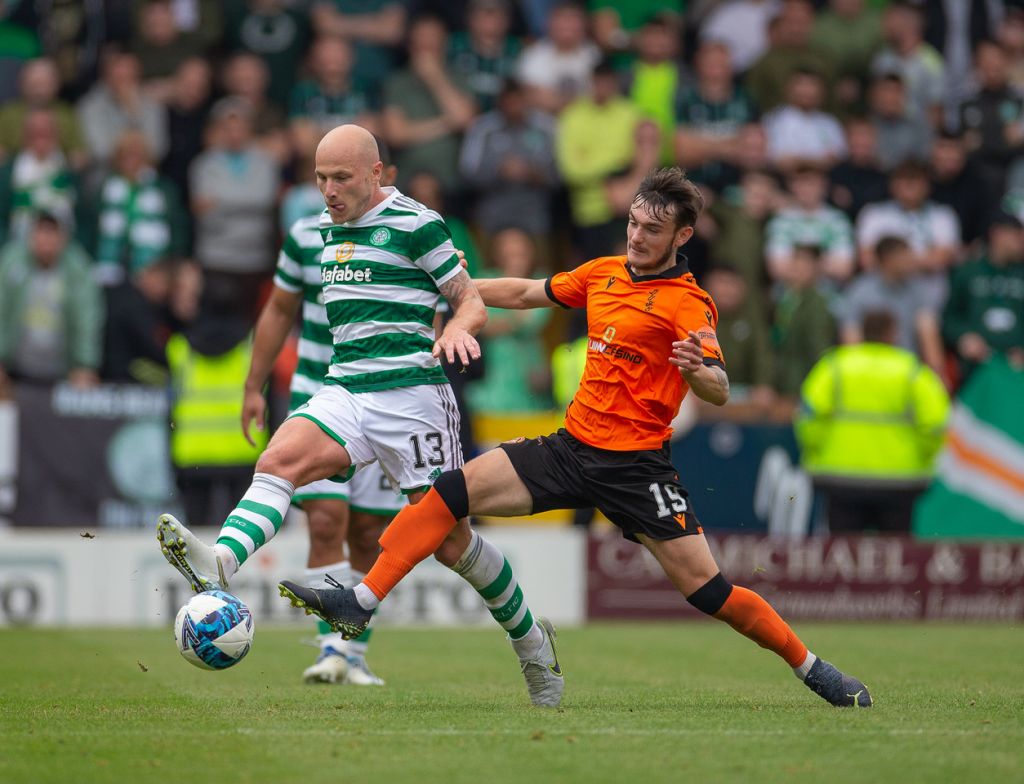 MOOEY – 9/10 – Delighted with the midfield dominance we exerted. Notched effortlessly to allow Calmac to push
forward. And miss. 20/1, off…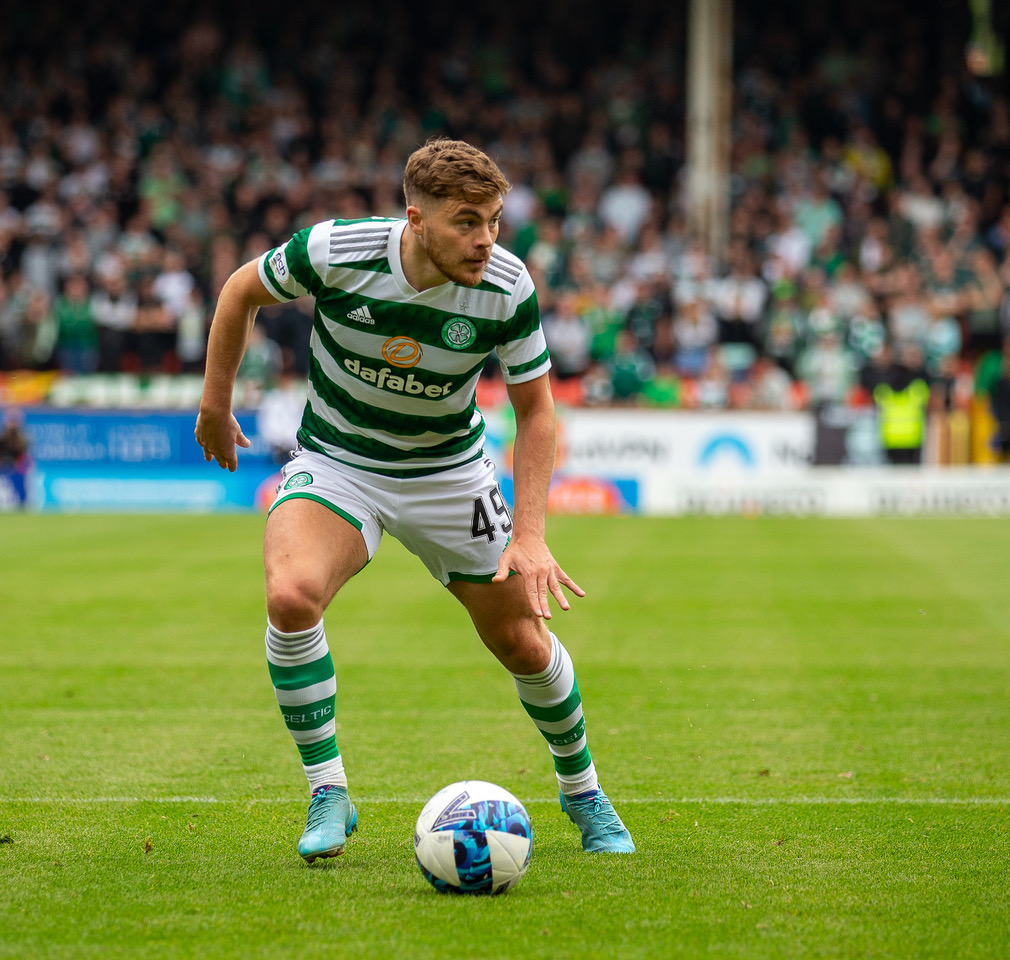 JAMES – 9/10 – Jamesy 'did' Dundee several times, and seemed a little miffed that there were no more home burds in the stadium by the time he went up. He even changed wing looking for someone to 'impress' but settled for keeping it caged and instead made more of an impression on the football side with some free flowing moments. No pun intended.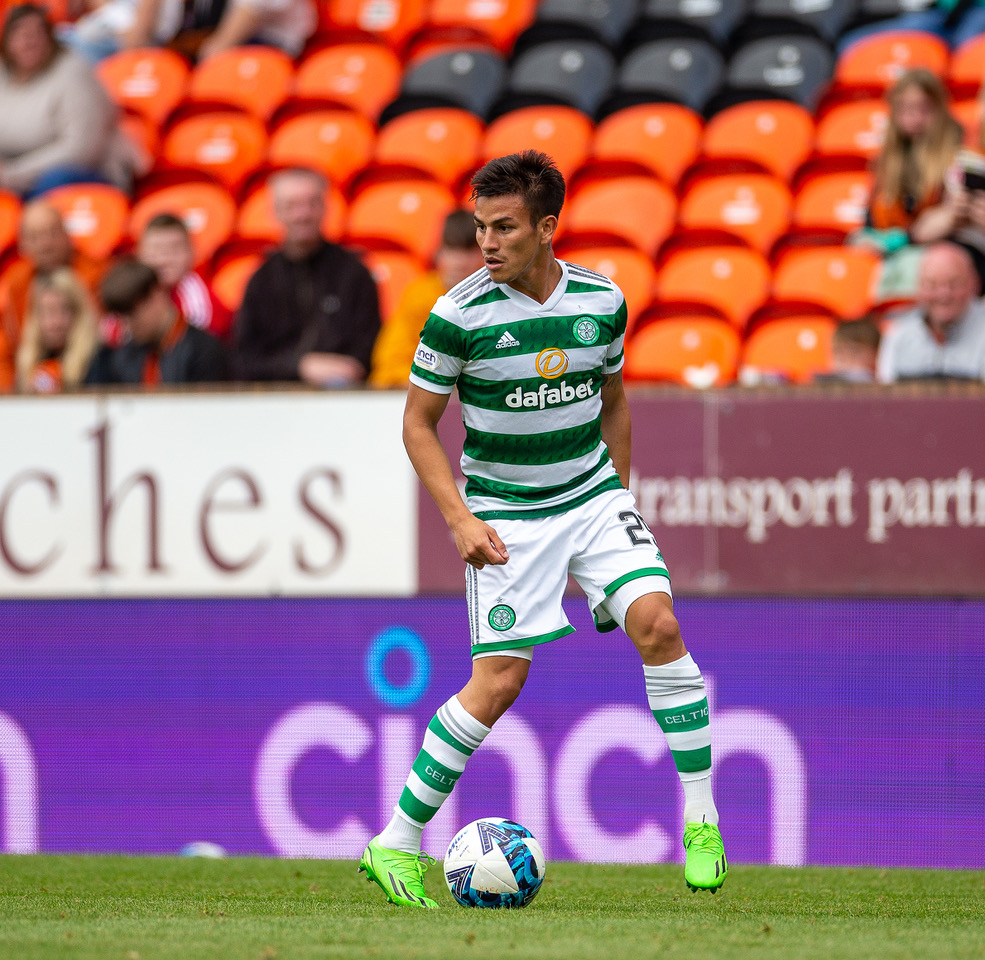 DIEGO ARMANDO MARADONA – 9/10 – Yes! finally, I can wear the D10S top and enrage the zombie squads about Las Malvinas while punching the air in symbolic glory from the hand of God. A miracle of Celtic scouting – a blade-runner sent to the Buenos Aires slums of Villa Fiorito to trace the many lineages of the greatest player who ever lived, brings us a new incarnation of the D10S.
Having already proven his legacy by getting smashed on Guinness partying and making noise in the blue-nosed polis, today we saw him kick a balloon in anger and the signs were clear and promising.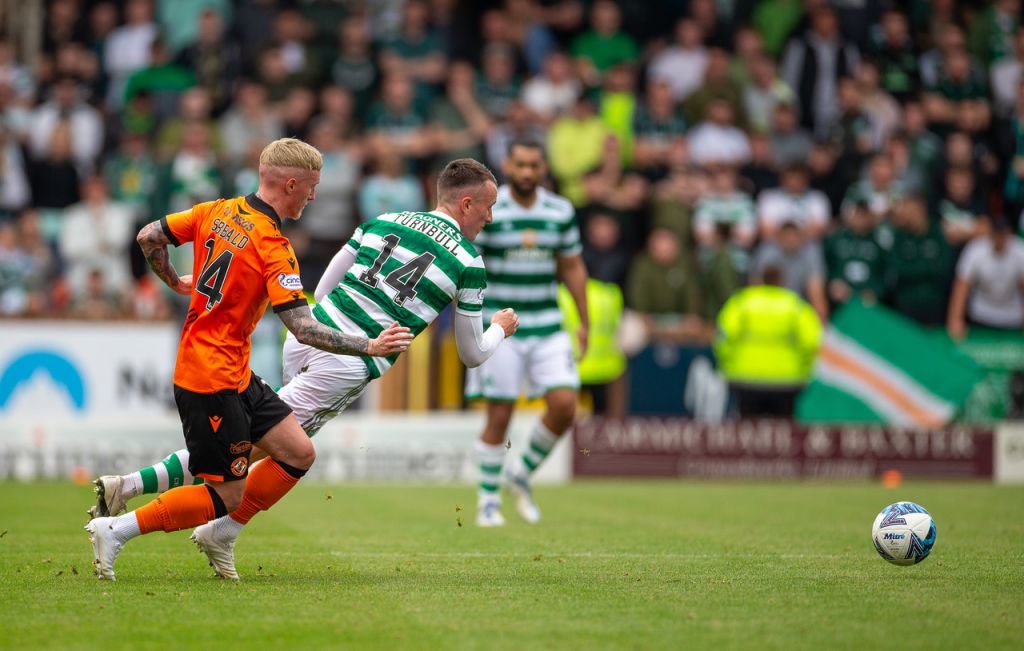 EDDIE TURNBULL – 9/10 – We know he's skilled, but he took showboating to silly Tiger Woods levels by adding a backspin to a heider who attempted tenth base, before bending the physical laws of the universe and bouncing off the line.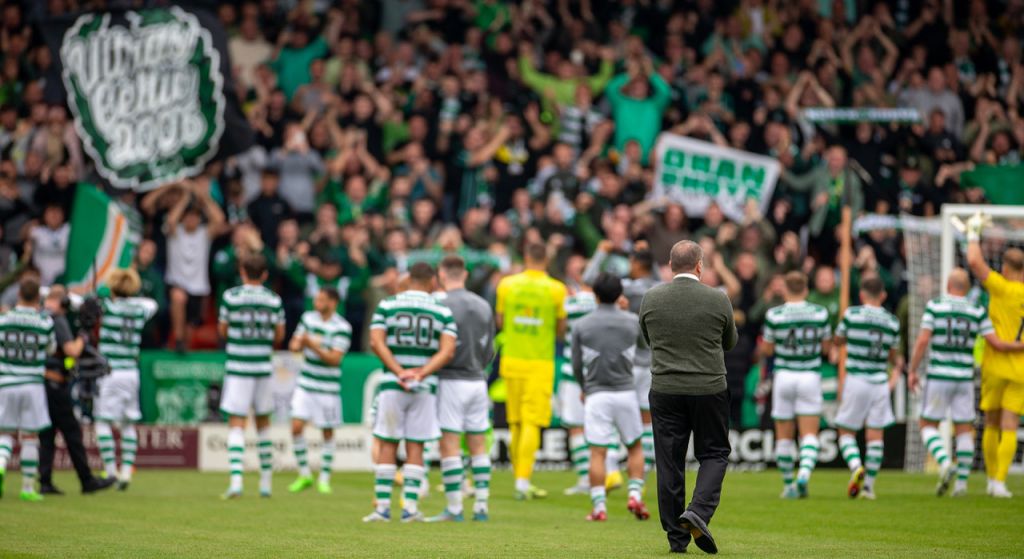 ANITA DOBSON – 9/10 – Jesus wept. "We never stop," Ange said last summer. "Isn't it, aye? we questioned with reserve, at the time. Now, a year later, all skepticism stops. Ask Dundee United. "Nah, he's disnae. Nah, they didn't say anything. Are the answers the minger housewives of Dundonie receive from the dispirited Arabs tonight as they chase their bloodied men from the doorstep. And Angeball isn't even fully perfected. And he's not even entirely satisfied with what he gets. Excellent. One hell of a season ahead.
MIBBERY – 0/10 – The stakes were high yesterday as Don (ny seeing a thing) Robertson took a massive lead in the 'Cannae Flamin' trophy chase Believe The Cheating James Hunt Didn't Give That' with an officiating Masonry masterstroke as he left Bobby Sands' newphew American family black sheep with a straight red.
This afternoon, McLean was helpless. A brief surge of blood in the groin during the opening brawl as he carded Felcher for not fully scalping Joe. But for the next 80 minutes, he had to endure every MIB nightmare; an endemic and untouchable Celtfest. Poor Steve. With a 'v'.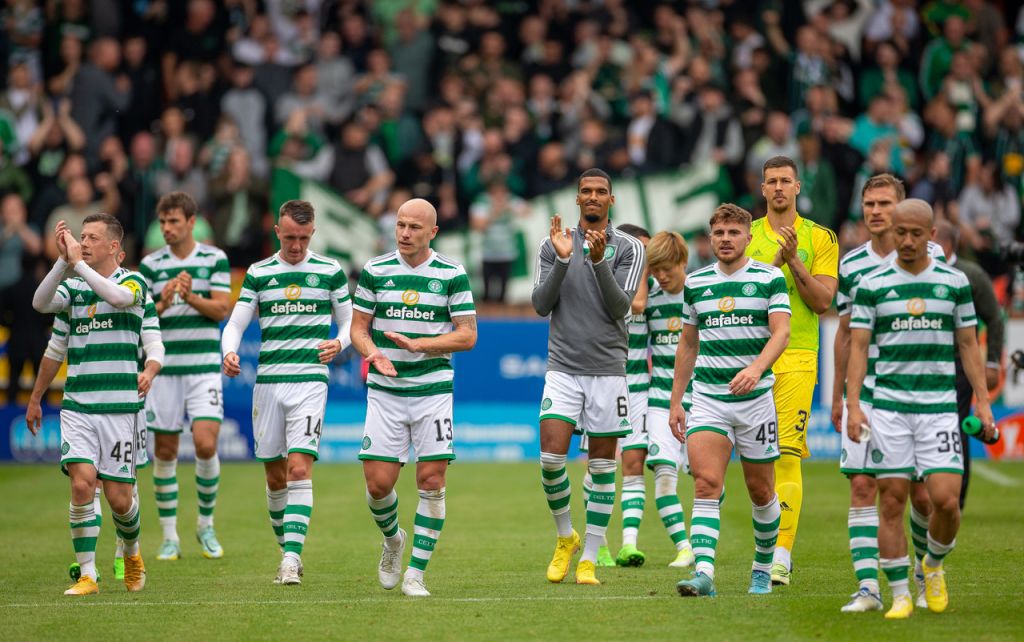 GENERAL – 9/10 – NEW. 'NEIN!' shouted the Bears, as their goal difference feel-good factor disintegrated like a buffet in the Morelos house. So the newfound wealth of the Arabs has proven to be a myth, and a place of struggle in the past has become a glorious and record-breaking place of killing as a new Celtic era finds its place and its eye. Not that we didn't have a competitive opponent – until the second strike came in like a Mitsubishi Zero in Okinawa
there was a robust element to the game.
But the Angel Celtics are conditioned to be like a swarm of biblical locusts. Relentless in your face, stalking the ball, perpetual motion – only takes seconds to grab the gaps and you're done; Ruthless. Few Scottish teams can live with that, as we'll find out in the coming months.
As for CL – can we operate at such levels? This is the great unknown and the great anticipation. One thing is for sure – we'll try until we find out.
We. Never. Stop.
leave now
Sand seller
Celtic on cloud 9 thanks to goals from Jota, Juranovic, Starfelt and hat tricks from Kyogo and Abada 🧵 pic.twitter.com/EKs8q08gpO

— Vagelis Georgariou (@vagelisgeo) August 28, 2022