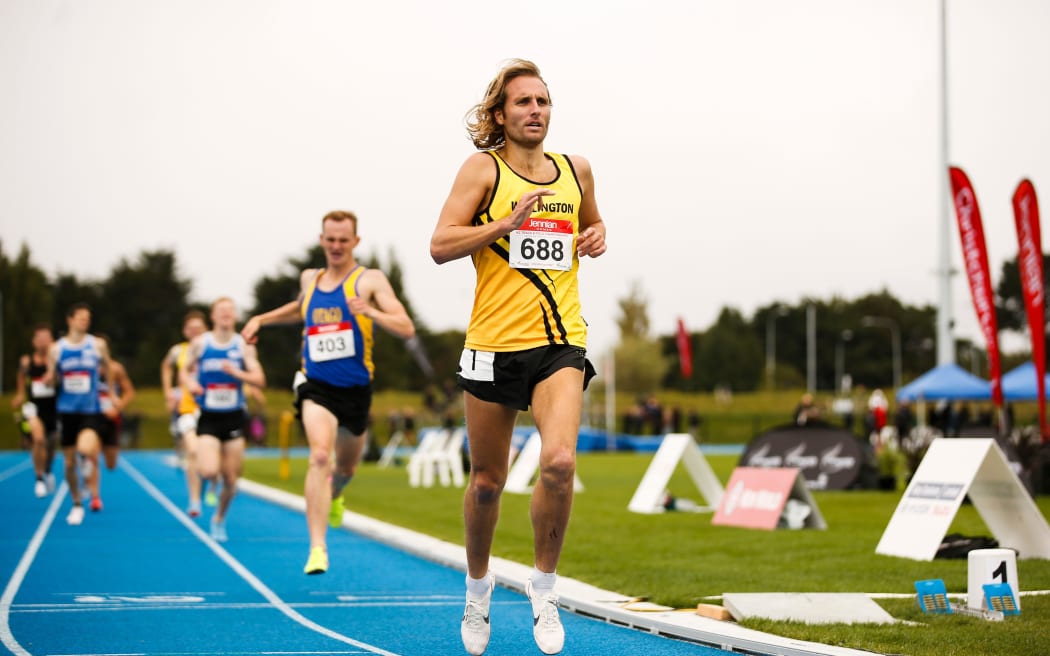 New Zealand squad strengthened for World Championships in Athletics
A record-breaking team of 20 New Zealand athletes will compete at the World Championships in Athletics this month in Eugene, Oregon.
The number of athletes selected exceeds the previous record of 18 who competed at the 1997 World Championships in Athens and represents a significant increase from the 13-person New Zealand team that competed in the previous edition of the event held in Doha in 2019.
Following the initial selection on May 14 of 18 athletes, including seven unconditionally nominated athletes and 11 conditionally nominated athletes – in the latter group, nine athletes have met their conditions.
Also, earlier this month, Sam Tanner (men's 1500m) and Quentin Rew (walking) met the entry requirements for the selection.
Two other athletes; Rosie Elliott (women's 400m) and Hamish Carson (men's 5000m) were also named to the team after meeting the Road to Oregon criteria.
Eleven New Zealand athletes will make their world championship debuts.
Leading the team is Tom Walsh, who will be aiming for a third consecutive outdoor world medal after winning gold in London 2017 and two years later in Doha winning bronze with an Oceania record 22 .90 m.
New Zealand's challenge in the men's shot put is bolstered by three-time world championship finalist Jacko Gill, who set his lifetime record at 21.58m during an Open Throws Meet at AUT Millennium on Saturday.
Also in the black jersey is world indoor bronze medalist Hamish Kerr, who won New Zealand's first-ever high jump medal at the world championships in Serbia in March.
Others looking to make an impact include shot put ace Maddi Wesche, who finished sixth in the Olympic shooting final last year and earlier this season bettered his lifetime best to 19.10 m with a stellar performance at the New Zealand Athletics Championships.
Meanwhile, another Kiwi athlete guaranteed to attract attention will be Zoe Hobbs, who will take to the track in the women's 100m.
The 24-year-old has had a spectacular run over the past six months or so and has set no less than four women's national records in the 100m since December, the most recent with an Oceania record 11.09 in the medal gold at the Oceania Region Championships in Mackay last month.
The team will also have a full roster of three athletes in one discipline as Julia Ratcliffe, Lauren Bruce and Nicole Bradley have all been selected in the Women's Hammer.
Oceania record holder Bruce and Oceania champion Bradley will make their world championship debuts with Tokyo Olympic finalist Ratcliffe making her third consecutive appearance at the world championships.
New Zealand women's javelin throw record holder Tori Peeters completes the New Zealand mainland by seven throws in Oregon.
Five male endurance athletes will take to the start line in Eugene, led by walker Rew who will tie the record number of most outdoor world championship appearances by a Kiwi with six – matching the achievement of Dame Valerie Adams.
The Melbourne-based Kiwi, who turns 38 later this month, made his world championship debut in Daegu 11 years ago.
Tokyo Olympian Sam Tanner is also part of the team, which returns to Hayward Field in the 1,500m, two months after clocking a personal best 3:34.37 at the venue while competing in the Eugene Diamond League.
Two Kiwis take to the start line in the men's 5000m led by Geordie Beamish, the New Zealand indoor record holder for the distance, and Hamish Carson, who recorded a PB of 13:17.27 in Huelva, Spain, in May to climb to number six on New Zealand's historic rankings.
Meanwhile, Brad Mathas, fifth at the 2018 Commonwealth Games, is competing in the 800m after earning his place in the New Zealand team following his gold medal at the Oceania Region Championships.
Georgia Hulls (women's 200m) and Rosie Elliott (women's 400m) will join Hobbs in Oregon and further demonstrate New Zealand's growing sprint stocks, while three years after making her world championship debut, the national champion Eddie Osei-Nketia wins selection in the men's 100m.
Portia Bing was rewarded for twice improving her national women's 400m hurdles record during the national season to compete in her specialty event in what will be her third appearance at the World Championships.
The team is rounded out by a women's pole vault duo; Olivia McTaggart, who placed sixth at the World Indoor Championships in Athletics in Belgrade in March, and her Auckland-based training partner Imogen Ayris.