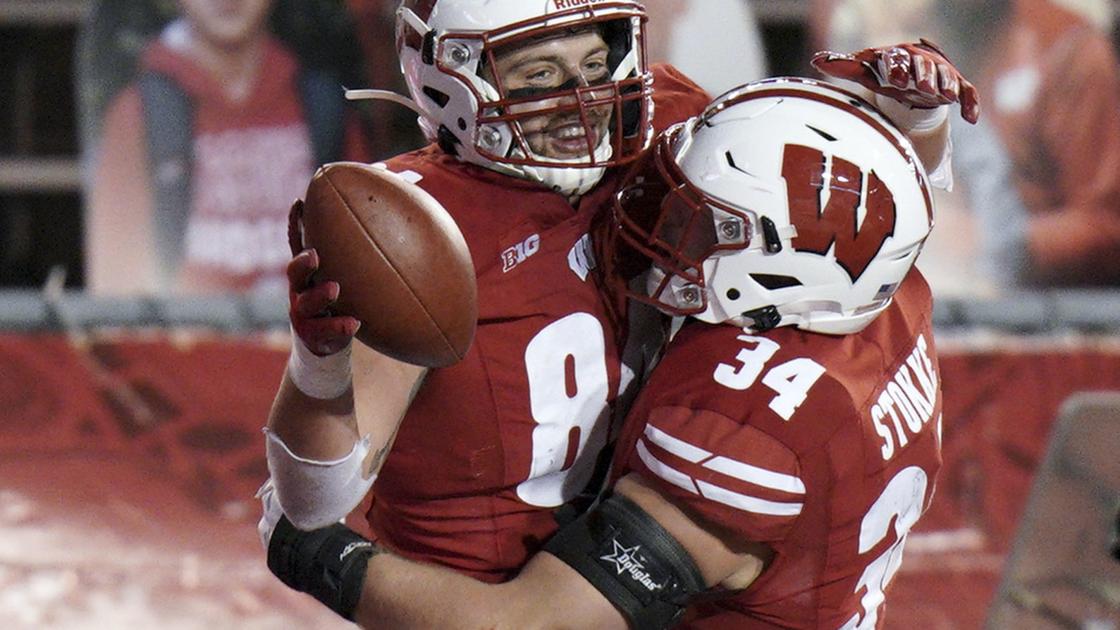 badger football team over 85% vaccinated against COVID | College football
INDIANAPOLIS – The University of Wisconsin football team is over 85% vaccinated against COVID-19, according to coach Paul Chryst.
Speaking to local reporters on Friday during the Big Ten Conference football media days, Chryst said there had been an instant increase in vaccination among his players once the shots were available, and their total went up climbed over 85% during the summer.
"We have something now that we didn't have (last year)," Chryst said. "We're part of something bigger, which is the university and the way their approach is going to be, and then we'll be in sync with it.
"I think you see it now in the NFL. There is an advantage in having it only thanks to the logistics of all the daily and from week to week. I think our guys understand that too.
Chryst was unsure of the exact vaccination rate of his players, but knew it was over 85%.
NFL guidelines are more lax for teams above the 85% threshold, but neither college football nor the Big Ten have universal protocols for teams above or below certain vaccination rates.
"I believe that every person has the right and the ability to make the best choice for them," Chryst said. "It's interesting because there are personal choices that probably don't affect another person, and then there are personal choices when you're on a team… that impact things. "