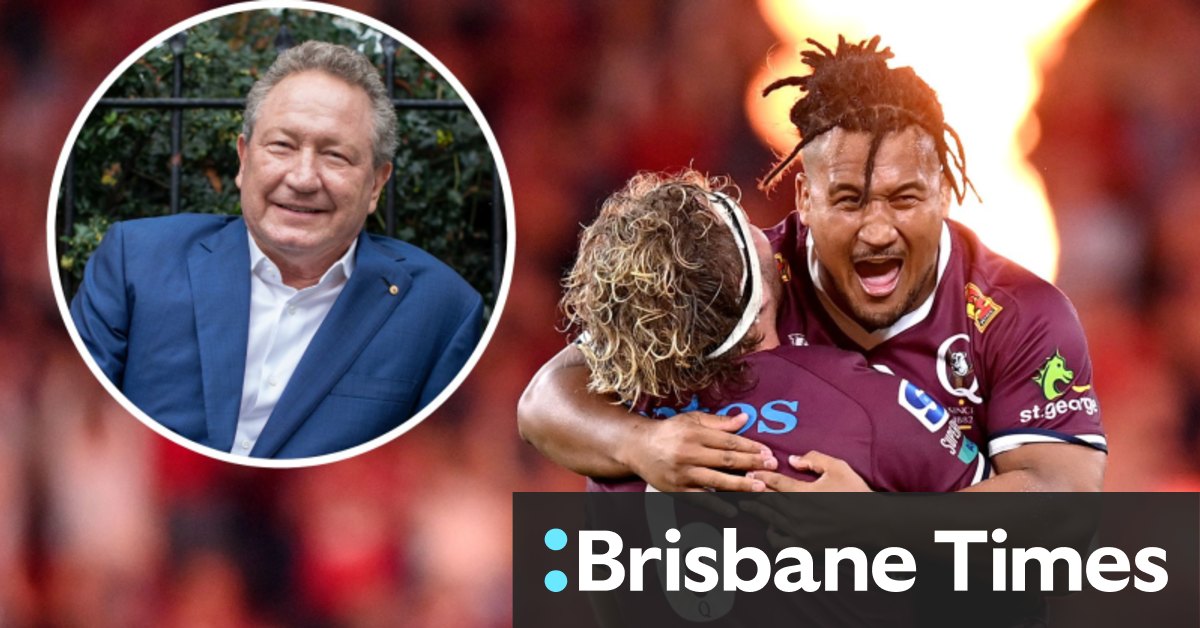 Andrew Twiggy Forrest and Stan Sport line up behind Rugby Australia on the future of Super Rugby
Rugby Australia has received backing from broadcaster and billionaire mining magnate Andrew Forrest to go it alone in Super Rugby next year.
As New Zealand rugby called an emergency meeting with under-fire All Blacks manager Ian Foster, RA was spurred on by comments from Stan Sport and Forrest, whose company Tattarang funds the Western Force, encouraging him to do what is good for the game in Australia.
RA and NZR are renegotiating their deal to play Super Rugby together beyond next season, with Australia after a bigger share of broadcast rights revenue. As it stands, Sky pays NZR$89m and Stan's owner Nine pays RA$33m a year.
New Zealand authorities have so far taken a skeptical view of Australia's posture, but it appears RA chairman Hamish McLennan has mustered his support, with RA broadcast partner and Forrest all rallying two at his position.
"I'm still transporting the oranges for Australia so I fully support it," Forrest said. "I had a really good experience with Global Rapid Rugby where we had other teams included when we looked north in Asia. We were able to have rule changes which made the game faster and more entertaining and a lot less stop-start, with more playing time. So I'm not worried he won't have a lot of options if he decides to go it alone.
Stan Sport boss Ben Kimber has also backed Australia's desire to launch a domestic competition with, for example, two teams from the nursery states NSW and Queensland.
The concept has been appalled by large swaths of the rugby fan base, with many seeing the value in Australian clubs playing their New Zealand rivals in Super Rugby.
But Kimber said Stan Sport values ​​innovation and is willing to look into anything RA thinks deserves attention. Rugby was a great performer for Stan and his parent company Nine, who broadcast a Saturday night game live in the clear. The recent England Test series also performed well for Nine, with Saturday's decider leading the night in off-news deals.