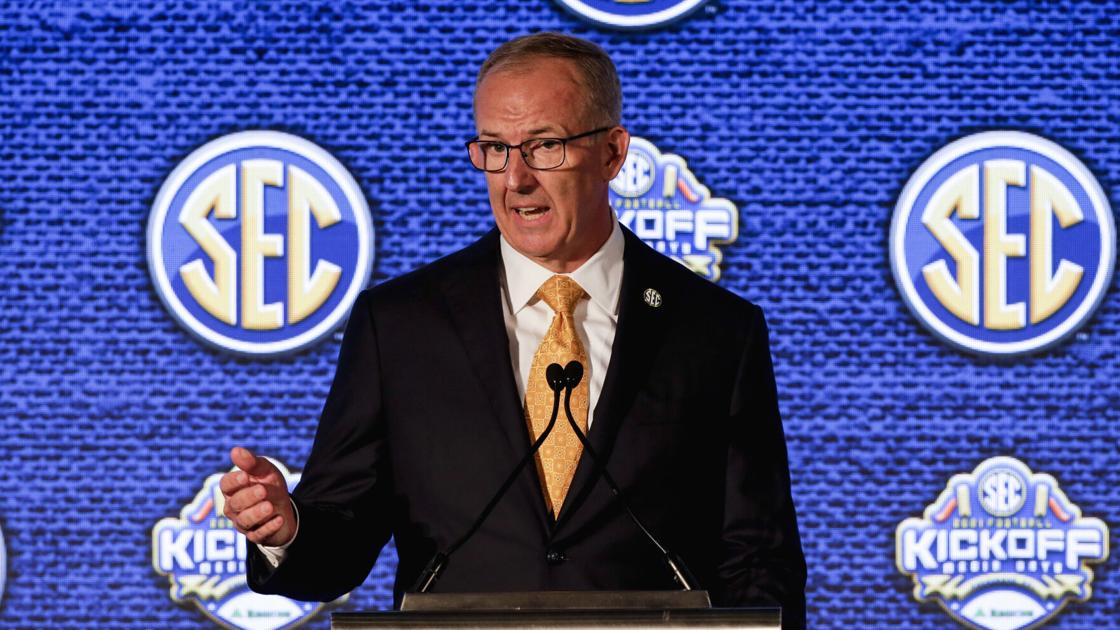 A look at the highlights of the opening session of SEC Media Days | Alabama
"On offense, we have a quarterback battle. I think it's healthy for a football team, "said Orgeron. "I believe in two quarters. Myles Brennan and Max Johnson are two league quarterbacks. Whoever wins will do a great job at LSU. It's going to be a huge battle, and we'll see what happens.
A new start in South Carolina
A new era begins with the South Carolina Gamecocks.
Shane Beamer's appearance on Monday afternoon made the Gamecocks head coach the first of four new conference head coaches to step onto the podium.
Beamer, who comes to South Carolina after being an assistant there in Mississippi State, Georgia and Oklahoma among others, took advantage of his time to express his enthusiasm for the new chapter of Gamecocks football and what 'he thinks the program can accomplish in the near future.
"All those Gamecock club events I go to, every interview I do, everywhere I go in public, everyone tells me that there has never been more enthusiasm for South Carolina football than "There aren't any right now, and I'm with them. I've never been so excited about a football season," Beamer said.
"There have been some great days in Columbia, SC, great days for South Carolina football, but I'm 100% convinced that the best days in South Carolina football are just ahead of us, and I couldn't be more excited about this. "